The Los Angeles River and Songs of the L.A. River Project
Posted by Jenny Durling on Tuesday, April 19, 2011 at 11:33:25 AM
By Jenny Durling / April 19, 2011
Comment
The Los Angeles River and Songs of the L.A. River Project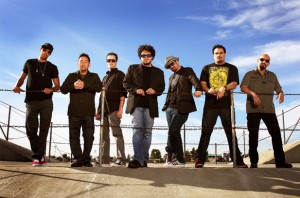 An appropriate song for the
Los Angeles River
might be "Cry Me a River," given its unfortunate history, but by the end of this month L.A.'s cement channel will be singing a new song. Young musicians between the ages of 6 and 18 can grab a chance at creating that new anthem by entering the
Songs of the L.A. River Project
competition. Songs must be submitted by April 22. Get more information or
enter the Songs of the L.A. River Project competition online here
 . The top selected artists will perform their songs live with Ozomatli, L.A.'s homegrown band, at the
L.A. River
Day of Service River Jamz Concert. Mayor Antonio R. Villaraigosa and the
Friends of the Los Angeles River
   (FoLAR), will celebrate
Ozomatli Day
  celebrating and recognizing the fifteenth year of the LA based, Grammy-award winning band,
Ozomatl
i. They will implement the Mayor's "We Serve L.A." volunteer campaign and the 22nd annual
FoLAR
Great L.A. River CleanUp / La Gran Limpieza. The event is scheduled for Saturday, April 30th between 9:00 a.m. and noon, and includes a number of organizations and individuals who will assist in the clean up of 20 sites along the 51-mile river. The clean-up efforts will culminate with the concert, which begins at 12:30 p.m. at Rio de Los Angeles State Park, 1900 North San Fernando Road in Glassell Park.
Rio de Los Angeles State Park
View Larger Map
 Freed from the trash that gets dumped or washes into the river, the
L.A. River
just might forget that, in 1989, a State Assemblyman proposed turning it into a truck freeway. "Over our dead bodies," FoLAR said, and took on the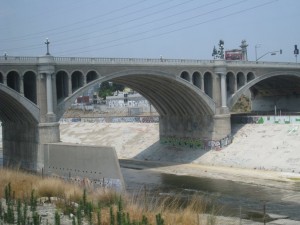 struggle of building momentum for the river's revitalization. Those efforts paid off in July of 2010 when the river was awarded Protection under the Clean Water Act. Previously considered a flood control channel and not a navigable river, the river did not qualify for federal funding to remove pollutants or to be restored for recreational use. With the new designation in place, the river has a lot to sing about. Protection under the Clean Water Act will allow for a new look. Plans to remove the concrete liners are in the works and, using modern technology, the river will be able to provide both flood protection and natural habitat for the couple dozen species of birds and fish that already live there, as well as a riparian recreation paradise for Angelenos. For more information on Silver Lake and buying or selling property in 
Silver Lake
,
Echo Park
,
Los Feliz,
and
surrounding areas
, contact me directly at 213-215-4758 or check out
LApropertySolutions.com
Jenny Durling Broker Associate L.A. Property Solutions 213-215-4758
info@LApropertySolutions.com
LApropertySolutions.com
Copyright © *The Los Angeles River and Songs of the L.A. River Project*