The Top Rated Pasadena High Schools in Pasadena Unified School District
Posted by Jenny Durling on Sunday, March 18, 2018 at 3:30 PM
By Jenny Durling / March 18, 2018
Comment
Pasadena, California, one of the oldest incorporated cities in Los Angeles County (behind only the city of Los Angeles itself), may be known as the home of the New Year's Day's Rose Parade and subsequent Rose Bowl, one of college football's biggest games of the season, but the city has far more to offer. In addition to being relatively close to the heart of Los Angeles, Pasadena is also surrounded by mountains and offers residents easy access to the nearby Pacific Ocean. Residents are afforded a unique lifestyle, combining fun and relaxation with affordable housing and an excellent job market. Pasadena's Unified School District (PUSD) includes many of the city's top public schools, which can help ease the mind of worried parents who are looking to relocate to the area. Though the city has plenty of great reasons to consider relocating, it is the quality of schools that should be a draw for families with children, especially those with high schoolers. The district includes eight high schools, giving parents plenty of options. Here are some of the top high schools in PUSD.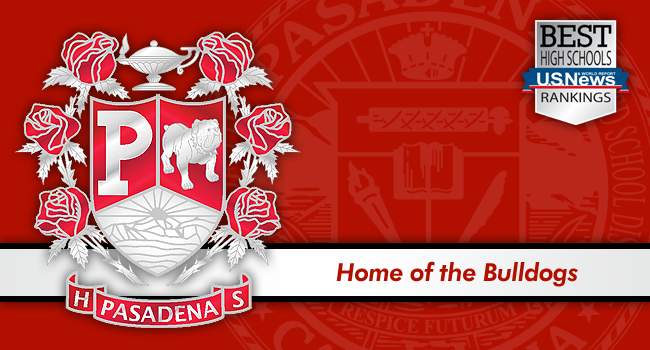 Pasadena High School
One of the top rated schools in the district is Pasadena High School. Pasadena High is known for preparing its students to excel at the collegiate level. The school offers a familiar curriculum, composed of social studies, math, english, and history among other subjects, but also includes a large number of Advanced Placement (AP) courses. Students can choose to take courses like AP Psychology, AP English or AP Calculus among other offerings. Pasadena High has multiple education tracks that students can choose to help best prepare them for whatever future they envision for themselves. Classes focusing on coding, design and other career oriented subjects are some of the schools more unique options. With around 1900 students, it would seem that classes would be more crowded than smaller schools, however, that is not the case at Pasadena High. The 20 to 1 student to teacher ratio is just below average for the state of California.
Here, 93% of students graduate in 4 years, which is well above the state average of 82%.
Choosing which path to take following graduation can be tough, so in order to best help students succeed, the school has invested a lot of resources into its counseling program. The student to counselor ratio is 381:1, which is a massive improvement over the state average of about 830 students per counselor. Administrators have proven that Pasadena High is invested in helping to make students successful in the long term, rather than just the four years they spend in high school.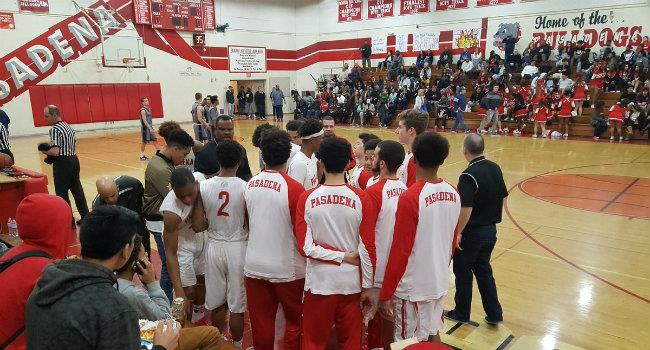 The Bulldogs Huddle Around Coach | Image Source
In addition to stellar academics, Pasadena High is home to many successful athletic teams. The pride of the school is the aquatics program, which not only includes boy's and girl's swimming teams, but a state title winning water polo team as well! Pasadena is very well rounded and structured to offer students plenty of chances to succeed, no matter their particular strengths or weaknesses.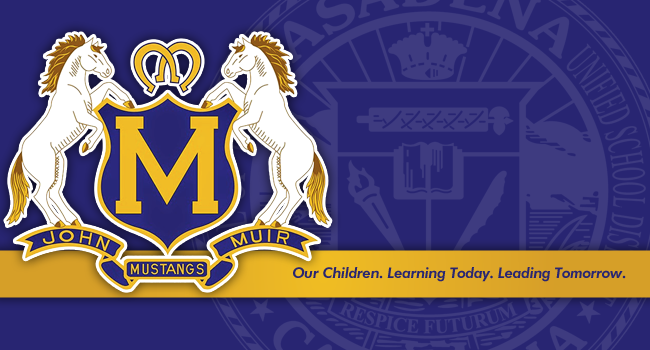 John Muir High School
Like the much larger Pasadena High, John Muir High School prides itself on its ability to prepare students for college. Students at Muir High take more AP classes on average than students of other schools around the state. AP Spanish is one of the school's most popular AP classes.
Muir students can choose to attend one of three of the school's "academies." Academies are streamlined programs that focus on a specific career oriented subject. At Muir, students can choose between an engineering based program, business entrepreneurship, or one focused on art, design and creation. This was put in place to help guide students in their long term education and succeed well beyond high school.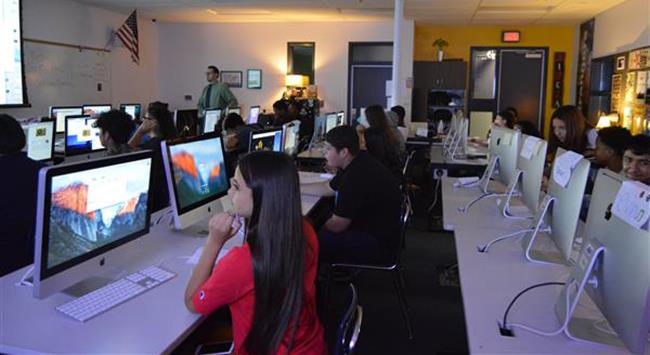 Students in Digital Photography Class | Image Source
With only 909 students, classes at Muir are generally smaller than average. The student to teacher ratio here is 18:1 compared to 22:1 statewide. Smaller classes, in addition to many readily available counselors, make Muir feel even smaller than it is. Students at Muir are put in a great place to succeed, especially at the collegiate level.
The school's athletic program offers a variety of sports programs for athletes of all types. Over the years, the school has produced a number of professional athletes, including Jackie Robinson.
Other School Options
Some Pasadena schools provide education for students in grades 6-12, and are both a middle school and high school. Marshall Fundamental School and Blair High School are two schools in Pasadena like this - you can read more about them here.
Pasadena is an excellent place to raise elementary school children as well. If you need more information about Pasadena Elementary Schools, take a look at some of the top rated elementary schools in Pasadena Unified School District.
Pasadena is Paradise | Image Source
Living in Pasadena
Pasadena has so much more to offer than a thriving education system. With historic neighborhoods, lively holiday events and a vivid culture, many new residents are calling Pasadena home.
Thinking about moving to Pasadena? We can help. Take a look at the area's latest property listings. L.A. Property Solutions is a boutique agency serving buyers and sellers throughout Los Angeles - let us assist you with all of your real estate needs. Contact us today!