Tips for Letting Go of Sentimental Clutter
Posted by Jenny Durling on Sunday, April 22, 2018 at 4:26 PM
By Jenny Durling / April 22, 2018
Comment
Tips For Letting Go of Sentimental Clutter
If you are having trouble decluttering your house, it's probably because of one of these three reasons: 1) You can't find the time to do it, 2) you're too lazy to do it, or 3) you just have a hard time letting go because of the sentimental value you attach to your clutter.
If it's the latter, then you really are going to have a tough time clearing your home of all that clutter. Sentiments are good, but you will have to declutter unless you want to be on a TV show that features people who are practically buried in all kinds of junk.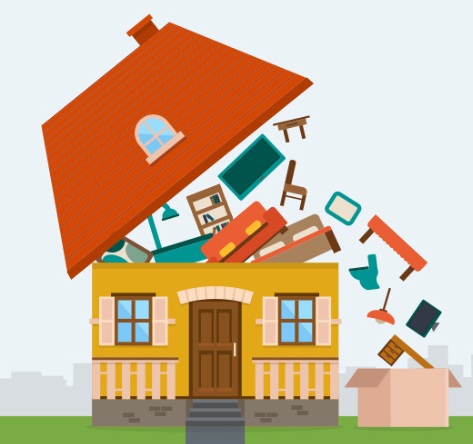 It's not easy letting go of sentimental items, but sometimes you have to do it. Here are some tips that might help.
Evaluate your space
You just can't let go of things? Sure, that's alright, if you live in a huge house with plenty of storage space, and enough area to make more storage space. However, if you have neither or you are getting ready to sell your house and move, you will have to face the inevitable truth: There is no way to keep all those letters, birthday cards, gifts, and old clothes to which you attach lots of sentiment.
If you still want to have enough space where your kids can play, you have to declutter, sentimental clutter or not. Your family's living space should always take priority over your "stuff".
Forget about guilt
More often than not, people have a hard time letting go of things because they feel guilty about doing it. Believe us when we say that the person who gave you that birthday card a decade ago would not really remember giving you that card, nor would he or she care what you do with it.
Evaluate your memories of your sentimental clutter
Every piece of clutter we hold on to often has memories of a person, place, or time attached to it. Try to find out if those memories still live on in your heart even without the actual physical object. If they're still there without seeing or touching the object, getting rid of it should be easier.
Make your memories digital
Unless you're one of those old-school people who refuses to use smartphones and tablets, the good camera you have on your mobile devices will definitely come in handy in preserving your memories of certain objects that you have to let go of. We are sure that your camera phone is good enough to preserve your old love letters or gifts, and you can then store them in your hard drive or even in the Cloud. Does your prom dress still fit you? Then wear it one last time, take a selfie, then dispose of it whatever way you want!
Donate your sentimental clutter
If you want to feel good about letting go of your sentimental clutter, why not donate it to the less fortunate? You can be sure that your old clothes will be of good use to the homeless, and your childhood toys could make other kids happy.
It's not always easy to get rid of sentimental stuff, but it's something that you have to do. If you are looking to move to a new home, give us a shout and we'll help you find just the right place to fit you, your family and your streamlined collections!