Underwater Homeowners' Tax Safety Net to Vanish in 2013
Posted by Jenny Durling on Monday, April 9, 2012 at 2:04:17 PM
By Jenny Durling / April 9, 2012
Comment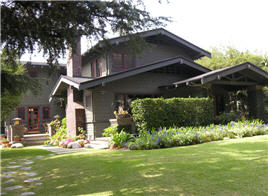 When Congress passed the Mortgage Tax Debt Relief Act in January of 2008 they created a "tax safety net" for underwater homeowners who were either foreclosed upon or who sold their homes as short sales. This act removed the tax consequences of having mortgage debt "forgiven" either through foreclosure or a short sale. Until then, any debt that a mortgage holder wrote off was subject to Federal Tax as "1099 Income." The act provided a tremendous relief to home sellers in Los Angeles when their home values took such a dramatic tumble. Without it, underwater homeowners in  
Silver Lake
,
Echo Park
,
Los Feliz,
and
surrounding areas
  would have been paying income tax on thousands of dollars of unpaid debt when they sold short or lost their homes to foreclosure. When this bill was passed, members of Congress must have thought the mortgage crisis would be over by the end of 2012. But as we all know, it isn't over. And now the Mortgage Tax Debt Relief Act is set to expire in less than 9 months.
What that means to you:
If you are  underwater and need to sell your Los Angeles area home, it would be wise to list now and get your transaction closed before the year ends. Even though the banks say they're doing more to streamline short sales, they still take much longer to close than other real estate sales. If you wait and do nothing and your property is foreclosed upon, you WILL be responsible for the tax on the amount 'forgiven' if the current laws remain as-is.
Could Congress extend the Mortgage Tax Debt Relief Act?
Yes, but so far we've heard no news indicating that they will.

If you are in a tight position and aren't sure if you should try to hang on to your home or list as a short sale, I'd be happy to help you explore your options. Just fill out the
online contact form
, or better still, give me call today at 213-215-4758.
Do start now – don't risk the real possibility of owing Federal income tax on the thousands of dollars your Los Angeles home lost in value due to the mortgage crisis.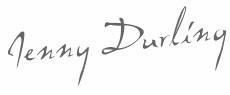 Jenny Durling Broker Associate L.A. Property Solutions 213-215-4758
info@LApropertySolutions.com
LApropertySolutions.com
Copyright © 2011 By Jenny Durling * Underwater Homeowners' Tax Safety Net to Vanish in 2013*