What are the Alternatives to a Los Angeles Short Sale?
Posted by Jenny Durling on Thursday, May 17, 2012 at 11:45:22 PM
By Jenny Durling / May 17, 2012
Comment
Ten years ago hardly anyone had heard of a short sale. Now, since the real estate bubble burst, "short sale" is almost a household word here in the Los Angeles area.
The current situation is the result of several converging factors
. First, when the bubble burst, homeowners who purchased when the market was rising or had reach its peak, lost value. That might not have mattered if two other factors hadn't come into play at the same time:
Adjustable rate mortgages reset, making mortgage payments double or triple
The economy tanked and people lost jobs
| | |
| --- | --- |
| | If you find yourself unable to keep up with monthly payments on your house because of these factors, you do have some choices. If you don't mind moving, the short sale is a good choice, but what if you'd like to keep your house? Refinance: Some programs will allow you to refinance up to 125% of your home's current value – and lower your payments via lower interest rates. The FHA Short Refinance program will reduce your first mortgage to 97.75% of current value. If you are fortunate enough to have a loan that belongs to Fannie Mae and meets the timing criteria, you may be able to refinance without having an appraisal at all! |
Reinstatement:
If you're in pre-foreclosure and have come into some extra money, you can reinstate your loan by paying the defaulted balance plus interest and late fees.
Loan Modification:
Depending upon who owns your loan, you could be eligible for HARP, HAMP, FHA-HAMP, or the USDA's Special Loan Servicing.  If you are having trouble making making payments but are employed and can still qualify for a loan, it's possible that your current lender will work with you to lower your rate, lower the principle owed or even both. It can't hurt for you to call the number on your mortgage statement and ask.
Forbearance:
Again depending upon who owns your loan, if you are unemployed you may be eligible for 12 months of forbearance. During this time, you'll be required to pay from zero up to 31% of your income toward the payments, but the bank will not add late fees or penalties and cannot start foreclosure. The unpaid amounts will be added to your loan balance for later payment. Here in California, you may also be eligible for assistance from "Keep Your Home California." For details, call 888.954.KEEP.
Bankruptcy:
In some cases, judges allow homeowners to keep their homes – sometimes even reducing the principal balance. Do consult a qualified real estate attorney before considering this option. Alot will depend on the type of bankruptcy. Sometimes you can forestall a foreclosure but not be able to keep your home indefinitely. In such a situation, a short sale could be your best course of action.
More Help May be on the Way…
Expanded HAMP programs will be go into effect June 1, 2012. So even if your lender has deemed you ineligible for assistance in the past, it would be wise to check back after the new guidelines are in place. To learn who owns your mortgage loan, visit
Making Home Affordable.
If you own a home in
Silver Lake
, Los Feliz,
Hollywood Hills
, Eagle Rock, Pasadena, or surrounding areas and you've decided that a short sale is the best option, or if you just need to discuss your options with a real estate professional, get in touch. I'll be glad to go over the specifics of your situation with you and help you determine your best course of action. You can call me directly at 213-215-4758 – but hurry.
Don't wait until the bank makes the decision for you.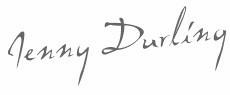 Jenny Durling Broker Associate LA Property Solutions 213-215-4758
Copyright © 2012 By Jenny Durling * What are the Alternatives to a Los Angeles Short Sale? *