What is HAFA and is it a benefit to me in short selling my Los Angeles Home?
Posted by Jenny Durling on Thursday, May 24, 2012 at 12:00:48 AM
By Jenny Durling / May 24, 2012
1 Comment
Yes, HAFA, or Home Affordable Foreclosure Alternatives, could be a benefit to you.
HAFA was designed to help homeowners avoid foreclosure by allowing them to "sell short" or sign a Deed in Lieu of Foreclosure.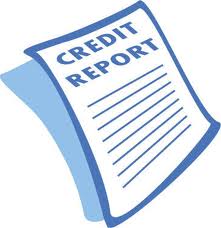 According to
MakingHomeAffordable.gov
,
the first benefit
is that either of these options will have a lesser impact on your credit scores than will a foreclosure. A Deed in Lieu simply allows you to transfer title back to the bank without going through the foreclosure process. This is generally only allowed if you have no second mortgage.
The second major benefit
to HAFA is the avoidance of any possible deficiency after a short sale. This benefit is of no importance to Los Angeles homeowners, because California's SB 458 already disallows it. However, keep in mind that California homeowners can be held liable for the deficiency on a second mortgage or home equity line of credit
if the house goes into foreclosure.
That fact is an important reason to choose a Los Angeles short sale over foreclosure.
The benefit of most interest to cash-strapped Los Angeles homeowners
is the $3,000 in relocation assistance provided by HAFA upon closing a short sale under their program.
Which Mortgage Loans Qualify for HAFA?

With all the various programs in effect today, it's hard to tell which program serves which homeowners. This one is for mortgages that are owned or guaranteed by Fannie Mae or Freddie Mac or serviced by HAMP participating mortgage servicers. Use this Look up Tool to see if your mortgage is owned or guaranteed by Fannie Mae or Freddie Mac. If it is not, check with your mortgage servicer (the bank you pay each month) to see if your loan qualifies.  Many banks are volunatarily participating in the program. If you need assistance determining if you qualify, please call me at 213-215-4758.
Which Los Angeles Homeowners are eligible for HAFA?
In order to be considered for HAFA, you must meet all of these requirements:
You obtained your mortgage on or before January 1, 2009.
You live there, or have lived there within the past year.
You have not purchased another home within the past year.
You have a financial hardship and can document it.
Your first mortgage is less than $729,750
Within the past ten years, you have not been convicted of any felony in connection with a mortgage or real estate transaction
While the regulations and eligibilities can be confusing, the homeowners I serve in Silver Lake, Los Feliz, Hollywood Hills, Eagle Rock, Pasadena, and surrounding areas can get help in learning which programs are available to them.
Keep Your Home California
is a federally funded organization offering free counseling and assistance. For information, call 888-954-5337.
If I'm not eligible for HAFA, can I still offer my Los Angeles home as a short sale?
Absolutely.
I've handled short sales for homeowners with every kind of mortgage loan. So if you own a home in Silver Lake, Los Feliz, Hollywood Hills, or any of the Los Angeles neighborhoods I serve and you'd like to discuss your options, get in touch. I'll be glad to go over the specifics of your situation with you and help you determine your best course of action. You can call me directly at 213-215-4758 – but hurry.
Foreclosure is damaging, so don't let time take the decision out of your hands.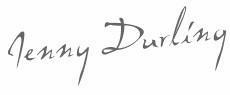 Jenny Durling Broker Associate L.A. Property Solutions 213-215-4758
info@LApropertySolutions.com
LApropertySolutions.com
Copyright © 2012 By Jenny Durling * What is HAFA and is it a benefit to me in short selling my Los Angeles Home? *
DISCLAIMER: This article is intended for informational purposes only. None of the information contained in this article should be taken as legal advice. Readers are advised to seek legal and or tax counsel regarding any information provided herein as they relate to specific personal situations a reader may face. Further the information herein pertains to California only. Deficiency laws will differ in each state.