Eagle Rock Real Estate
Eagle Rock is another name for art, architecture and craftsmanship. Many significant homes are designed in Art Deco, Georgian, Streamline Modern and Spanish styles here. Earlier considered a farming community, it later turned into an independent city. Due to concerns about the availability of water, it has became part of the city of Los Angeles, with rapidly increasing development in the region.
About Properties in Eagle Rock
Nestled between Glendale and Pasadena, Eagle Rock is home to numerous historic and architecturally significant homes, many done in the Craftsman, Georgian, Streamline Moderne, Art Deco and Spanish/Mission style.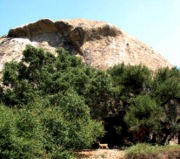 Eagle Rock is so named because a particular rock near the Pasadena border casts the shadow of an Eagle on itself.
Real Estate in Eagle Rock California
is becoming a booming market. Affordable housing, better educational prospects and impeccable homes for residential purposes amplify the demand of
Eagle Rock Homes for Sale
.The entire neighborhood has been experiencing gentrification for the last few years as young urban professionals have found affordable housing there.A core of writers, artists, and filmmakers has existed in this town since the 1920s, and is being supplemented by the recent influx of hipsters. Eagle Rock is being transformed by a wave of new coffee houses, hip restaurants, art galleries and stores.Eagle Rock is home to Occidental College, a small private liberal arts college founded in 1887. "Oxy," is one of the oldest liberal arts colleges on the West Coast. A number of the buildings on campus were designed by the famous architect, Myron Hunt in 1914.
We, as agents, offer you a welcoming home in Eagle Rock, California. Our Eagle Rock CA Real Estate listings of homes for sale are here to provide you with information to assist you in your search for just the right home for you. Finding Eagle Rock California Real Estate had never been so easy. If you are looking for a house in Eagle Rock, click here for a complete list of properties currently available in the 90041 zip code. To narrow down your search for the perfect Eagle Rock house or Eagle Rock condo and search for properties in other neighborhoods, you canenter your own search parameters by going here.
Read about these other local neighborhoods: