Franklin Hills
Map of Properties Currently Available in Franklin Hills
Rollover to preview, click to view listing
Franklin Hills Homes for Under $1,000,000
Franklin Hills, an enchanting mix of 1920s' to mid-century homes.
Most people have heard of Los Feliz CA, but not everyone is familiar with
Franklin Hills,
an enchanting mix of 1920s'to mid-century homes. This historic neighborhood is located east of the Village of Los Feliz and is filled with hillside homes with views in every direction.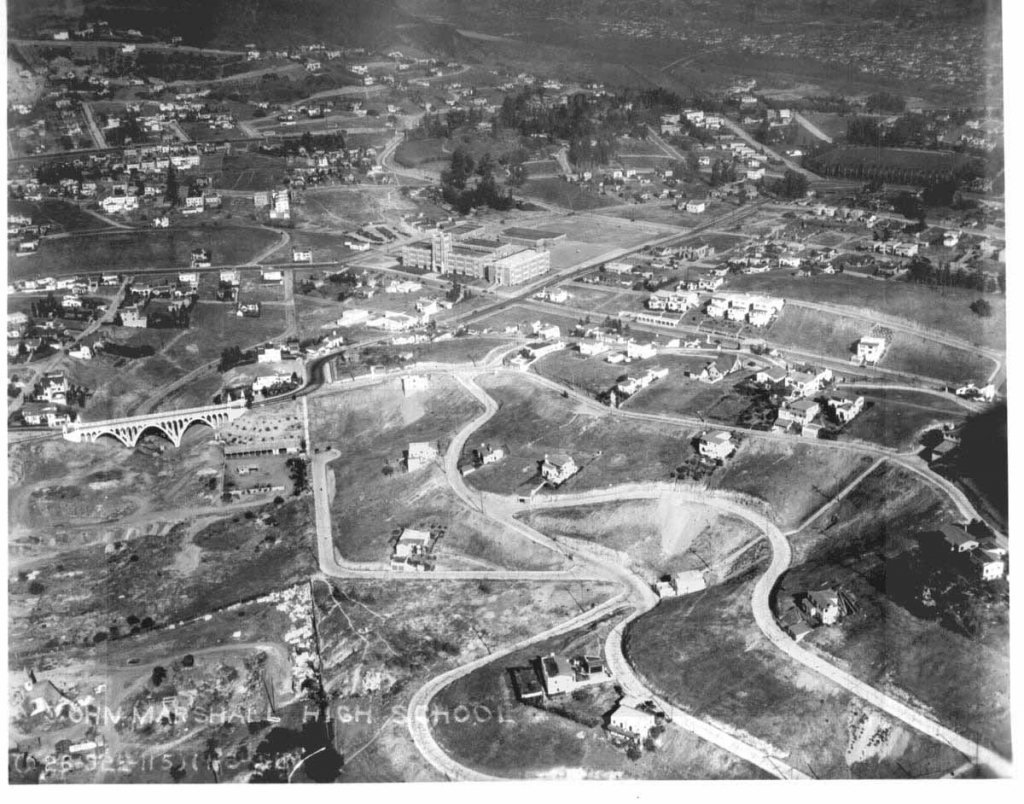 The Shakespeare Bridge serves as a gateway to Franklin Hills along Franklin Avenue between Talmadge Avenue and St George Streets. Originally build in 1926, the Gothic style bridge was designated as Historic-Cultural Monument #126 in 1974. After the Northridge earthquake, the bridge was retrofitted but rebuilt in a way to preserve its historic appearance.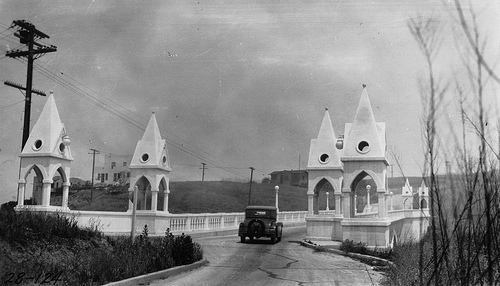 Shakespeare Bridge in Franklin Hills circal 1930
Franklin Hills is a unique community which is particularly pedestrian friendly, at least if you're up for a real work out. The Franklin Hills Public Stairway system consists of a series of 14 staircases originally built in the 1920's to provide homeowners with pedestrian access to the trolley lines below. The trolley is no longer, but residents and visitors alike still use the stairways for exercise and as shortcuts from one section of the neighborhood to another.
If you are looking for a neighborhood with a great school, Franklin Hills has a highly sought after elementary school- Franklin Avenue Elementary School.   For a list of current homes for sale, click here to search available homes within the Franklin Avenue Elementary School Boundaries.