Home Staging
Home Staging and Curb Appeal
How to Make Your home salable inside and out! –
Worried about the neighborhood competition? Make your home the star of the block and increase its top dollar sale potential with these simple tips.
With dozens of Los Angeles homes coming on the market, getting a great price for your property may be more difficult than ever. Use these simple tricks and tips to make your house stand out!
Get a leg up with elbow grease.
To get top dollar for your property, you may need to do some work before putting it on the market. If you feel overwhelmed, all you have to do is remember to ADORN.
Abandon attachments
to your home. Detaching yourself from it and imagining yourself signing it over to new owners is the first step to prepare yourself for the sale.
De-clutter and organize
storage spaces (such as kitchen cabinets, closets, etc.), table tops, and put excess furniture in storage. Keep kitchens neat and free of excess dishes and appliances.A home with no clutter and less furniture shows better.
Omit items
that you won't include in the sale. If a buyer falls in love with that 1950's oven your husband restored for you and finds out it doesn't come with the house, it could blow your sale. If the buyer never sees it, she'll never want it remove items you want to exclude from the sale.
Repair
anything that may appear unappealing to the buyer. This ranges from leaky faucets, cracked tiles and even that worn bedspread in the master bedroom.
Neutralize
your home. While you may love your Neon green bathroom, this may turn some buyers off. Paint your walls a neutral color and keep personal photos out of sight. You want the buyers to start mentally arranging their own belongings in various rooms rather than looking at your photos and feeling like they are in someone else's home. It's best to give buyers a blank canvas where they can imagine how this house will become a home to them. If they make this connection, you're more likely to make a sale. Now go ahead and create a mood in the house with home staging. You don't need to spend alot of money to do this. Small things like a colorful bowl of fruit and cookbooks in the kitchen, draping luxe cloths and tapestries in strategic areas in the house, putting a basket of spa treatments in each bathroom, bringing in some greenery from the garden, or just putting ribbons around towels can make a big difference!
Curb your curb
! In real estate, no matter how good your photos on the website look, if a client drives up to your house and sees a mess, chances are they will drive away from the sale right there and then.
Curb appeal
is hugely important!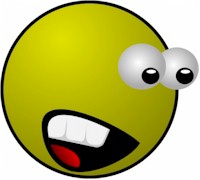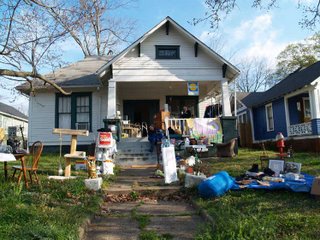 Clean the house until it sparkles. Scrub the windows and spray down sidewalks and exterior with a pressure washer. Get rid of any miscellaneous clutter. Making your home sparkle also means adding a fresh coat of paint to the exterior if needed, polishing door hardware, and repaving the driveway or covering up cracks if they are really unsightly. Also make sure to keep a well-manicured lawn and plant flowers or group flower pots together. A good tip is to plant yellow flowers to evoke a buying emotion and white flowers because these show up well at night. Make your home appealing at night as well since some people shop for houses after work. Make sure to have attractively lighted landscapes and maybe even add a decorative light fixture. Keep your interiors well-lighted and draw back heavy drapery while keeping sheer curtains down. This gives the impression of privacy while still making the house eye-catching.
Questions About Home Staging?