Work with a Los Angeles Real Estate Agent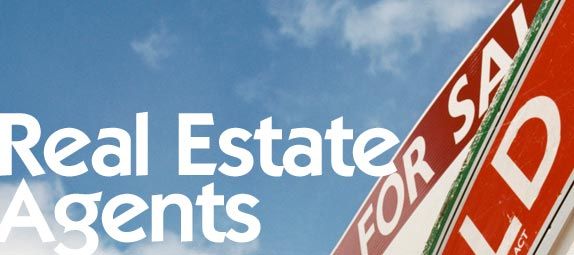 Buying a home in Los Angeles is probably the most significant financial commitment you'll ever make.  Regardless of how times change, owning a home remains the cornerstone of the American dream. Making the smart move of choosing a Los Angeles REALTOR® is your first step to ensuring that your new home and community meets your needs. Whether you're a first time buyer or building your dream home, we'll help you through the entire home buying experience.
Why Work With A Los Angeles Real Estate Agent?
Finding a Los Angeles home for sale that meets your needs and navigating through the mechanics of the real estate transaction are not easy! If you have a tax question, or need legal advice, you seek a professional. When it comes to finding the right house for hundreds of thousands of dollars, and making sure the transaction goes smoothly, you need your real estate professional!
Best Part Is, It doesn't Cost You A Dime!
When you a buy a house through your Los Angeles real estate agent, she or he is taking care of you at no cost to you. The seller typically pays your agent, so you get representation for free! That's a bargain, considering all of the service your agent will provide for you:
Will it Help to Work with More than one Los Angeles Real Estate Agent?
You will undoubtedly meet a number of Los angles real estate agents during your home search.  Realtors who work the same areas have access to the same housing information. For best result, chose an agent you feel comfortable with and be loyal to that agent. Agents have their time and expertise to give, but no one can afford to waste time in a competition they don't know they are in. Only one agent will ultimately get to participate in your purchase- it's not fair to expect multiple agents to work for free. When a Realtor commits to you, she has the expectation that audition time is over and the job is hers. She may turn down other potential clients or do other behind-the-scenes preparation in order to work with you. She can't be two places at once, so it stands to reason if an agent is working for you, she isn't working for someone else at that moment. That time can't be given back. Besides being unfair, using more than one Los Angeles real estate agent can actually work against you. Once an agent realizes that you are not committed to working with them, they will more than likely put you on the back burner. They may continue to send you listings, but if a house comes up for sale before it goes into the MLS do you think she'll tell you, or another buyer who is more loyal?  In other words, trust works both ways. So talk to some agents, get a feel for how they work, then commit to a partnership with one agent and make sure that you let other agents know that you already have representation. You'll get much better service and it will be a more positive experience for both of you.
Finding Your Los Angeles Home
Your Los Angeles real estate agent has access to the right resources and networks to find homes that are "undervalued". Of course, you can find homes on the Internet or through local ads . . . but houses that are placed on the market below market value often don't ever make it to the MLS, let alone the Internet! Real estate experts know that less than 15% of the homes sold in America are ever advertised in the newspaper or in a magazine. Your real estate agent is privy to these "steals." She or he is in constant contact with the other agents who have listings coming onto the market. Working through your agent, you can get "first crack" at these properties before they are advertised to the public. In addition, your agent can find you the "right" home while you're at work and tending to your other responsibilities, and show them to you at YOUR leisure! What's your time worth? Your agent can save you plenty of time!  If your are more of a do-it-yourselfer, you can 
search the local available property listings
on your own and even sign up for automatic email updates.
Making the "Right" Offer and Negotiating
A lot of thought and analysis needs to go into your "offer". Factors like comparable properties on the market, recently completed transactions, location and the seller's circumstances all play a part in the amount of the offer. Your real estate agent will help you present the most reasonable offer. In addition, your real estate agent is an accomplished negotiator who can make sure the deal moves smoothly to closing (making sure the deal doesn't fall apartis critical!)
Obtaining Financing
Most Los Angeles real estate agentswork closely with one or several good lenders. Your real estate agent can help explain the myriad of loans (VA, FHA, Conventional, ARMs, etc) and set you up with a good mortgage lender. This person will help steer you through the application process and the paperwork maze. Most importantly, this person should help get the best loan for you. Take advantage of your real estate agent's team – which usually includes a good mortgage lender.
Due Diligence & Settlement
Due Diligence is the process of trying to discover potential problems in the house you are buying before you buy. These problems can range from structural or cosmetic (for example, termites or leaky roof) to problems with the title, taxes or homeowners association. Your Los Angeles real estate agent has experience uncovering these problems, and can save you a lot of money and grief. Furthermore, your  real estate agent  typically has preferred structural and termite inspectors that are a part of her or his "team." This inspector can help uncover any problems that may cost you money and grief later on. Also, your agent will make sure you bring everything you need (paperwork, the exact monies, etc.) to the settlement table. They're job is to make sure the settlement goes smoothly!
Before You Start Looking For Your New Home:
Check your credit rating. Straighten out any errors before its too late.
Determine a comfortable monthly budget for your new purchase, including down payment and monthly payment.
Find a loan program that meets your needs and get pre-qualified (preferably pre-approved).
Determine what neighborhood best matches your needs.
Identify important features you need your new home to have.
Closing Costs to Expect:
Lender fees include charges for loan processing, underwriting, preparation and establishing an escrow account.
Third-party fees include charges for insurance, title search, and other inspections such as termites.
Government fees include deed recording and state & local mortgage taxes.
Escrow and interest fees include homeowner's insurance, loan interest, real estate taxes, and occasionally private mortgage insurance.
Buying a home is an exciting time in one's life. Making the smart move of choosing a REALTOR® is your first step to ensuring that your new home and community meets your needs. Our services and experience range from financial assistance to helping you find the home that best suits you and your family. For your convenience, we also
provide listings by email
. We pride ourselves on repeat business and hope you'll come to understand why.
Call Jenny Durling at 213-215-4758 or fill out the LA Property Solutions contact form below